PINPOOLS GmbH is proud to announce participating in the K2019 Fair, which covers the plastics and rubber industry. The event is a great way to meet industry's professionals to discuss and share opinions during these 7 days. Get your ticket now and make sure you don't miss this great opportunity!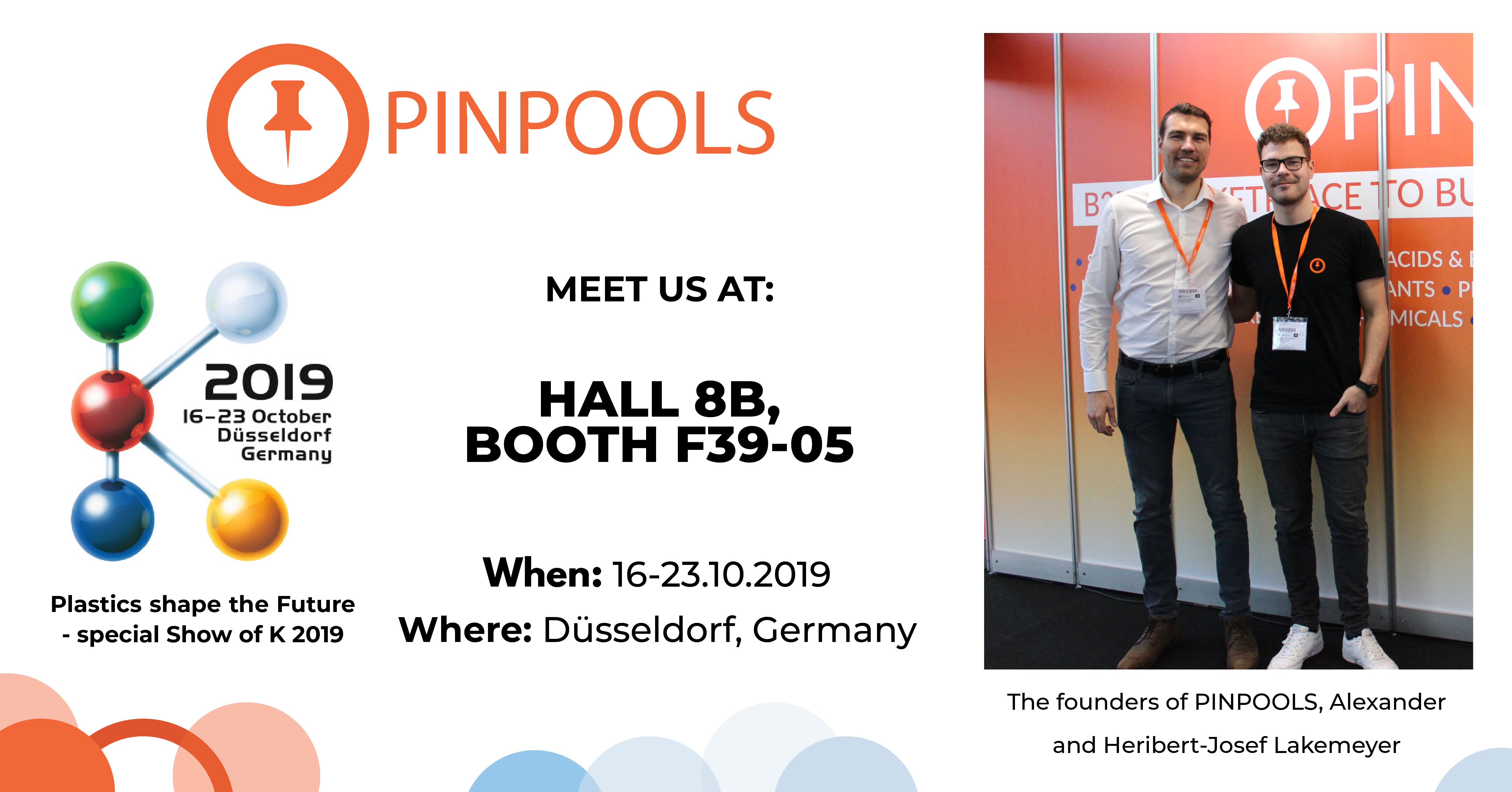 The event takes place in Düsseldorf, Germany 16-23.10.2019.
Come to meet us in the hall 8B, Booth F39 - 5! For more details, visit the event website.